Highest Grossing Film: The Sequel
September 22nd - 29th, 2017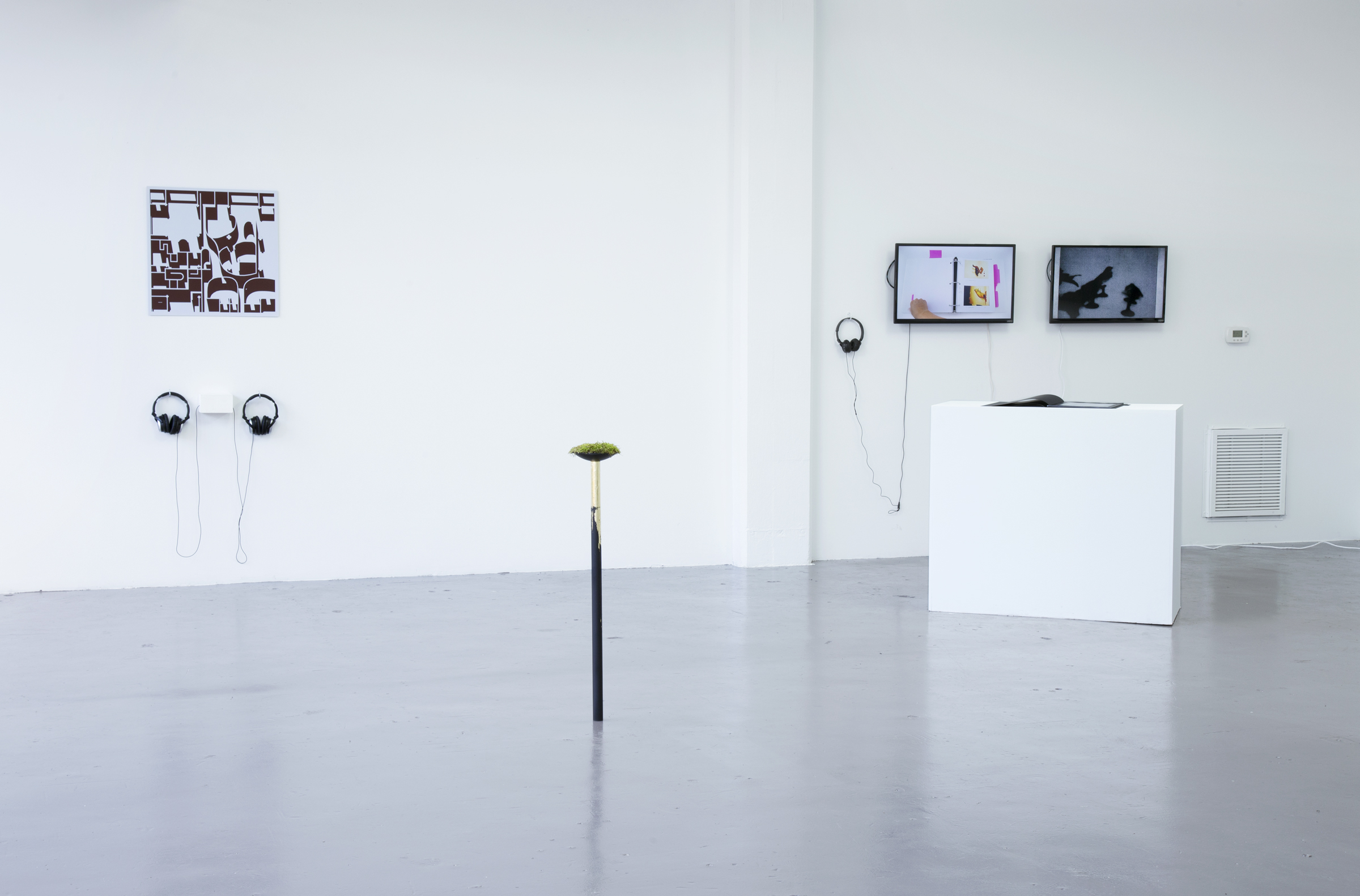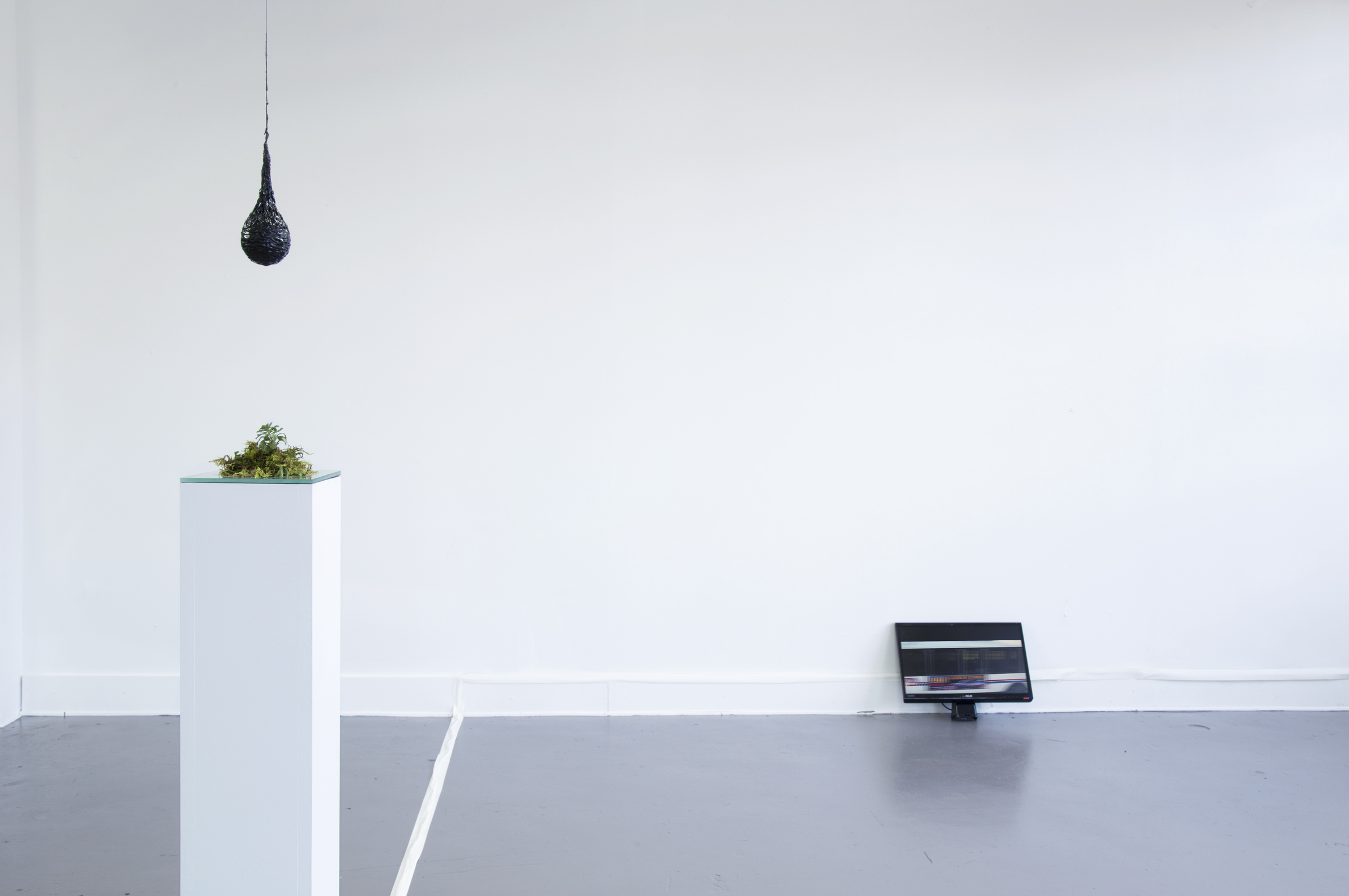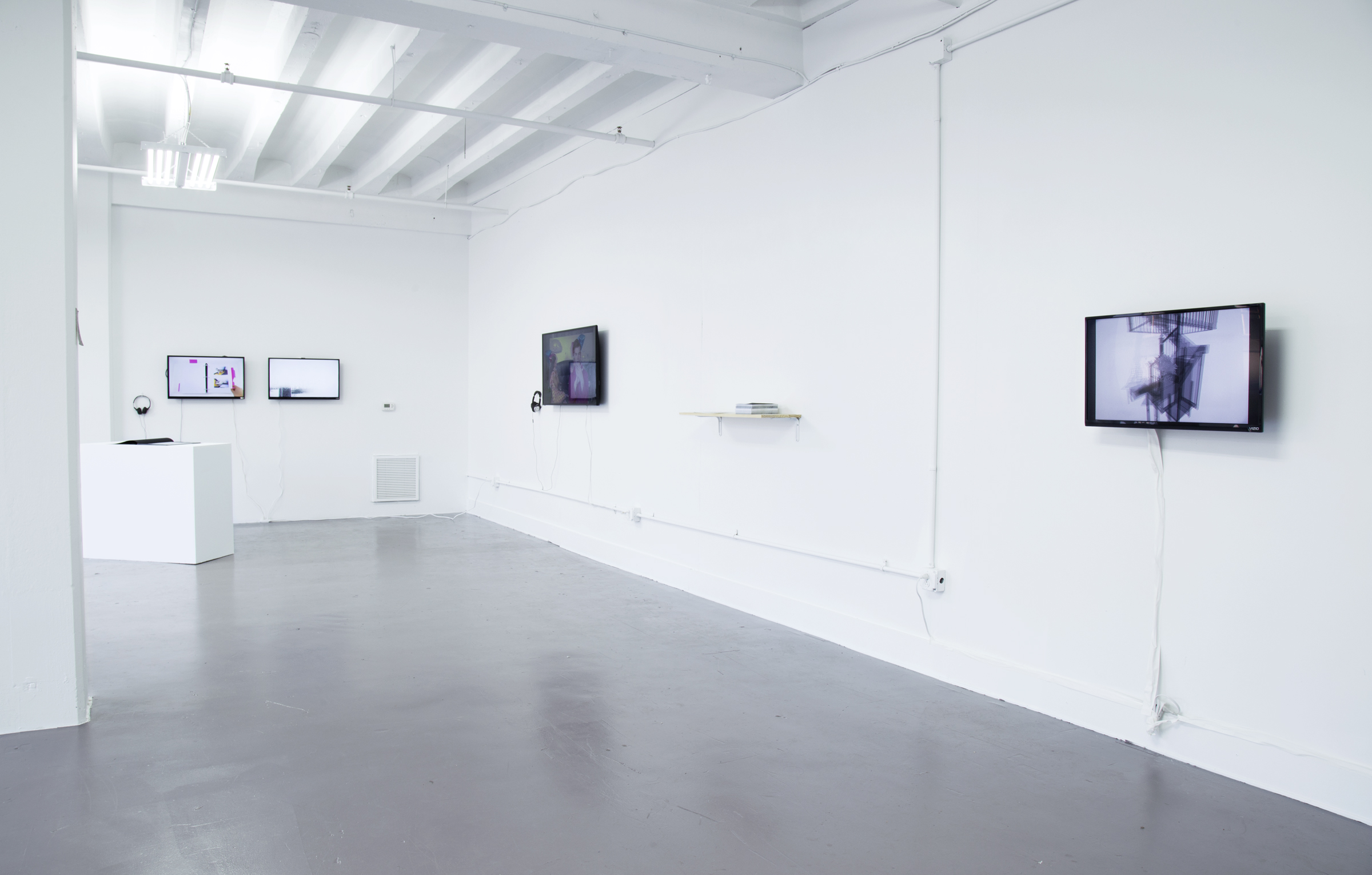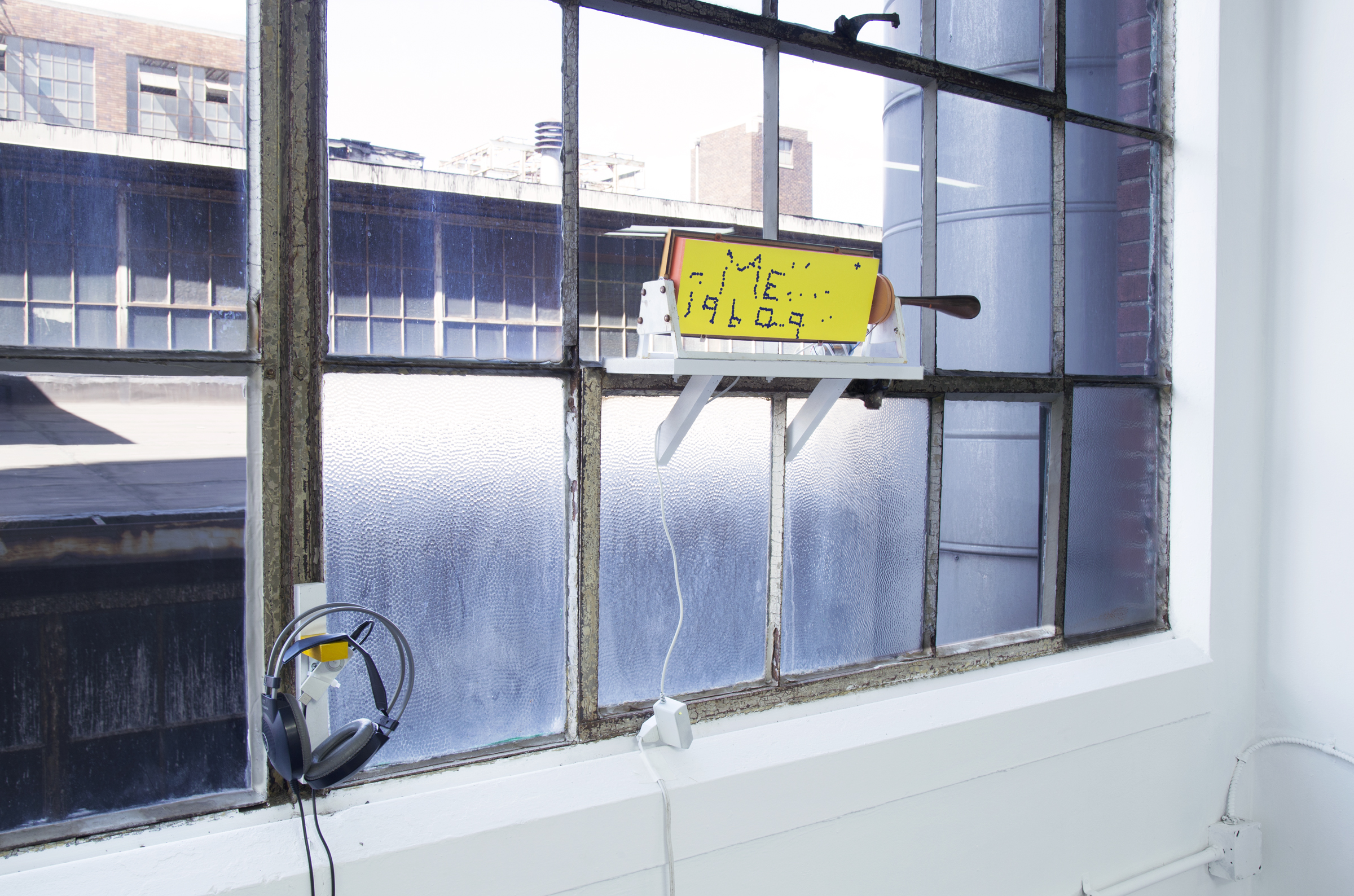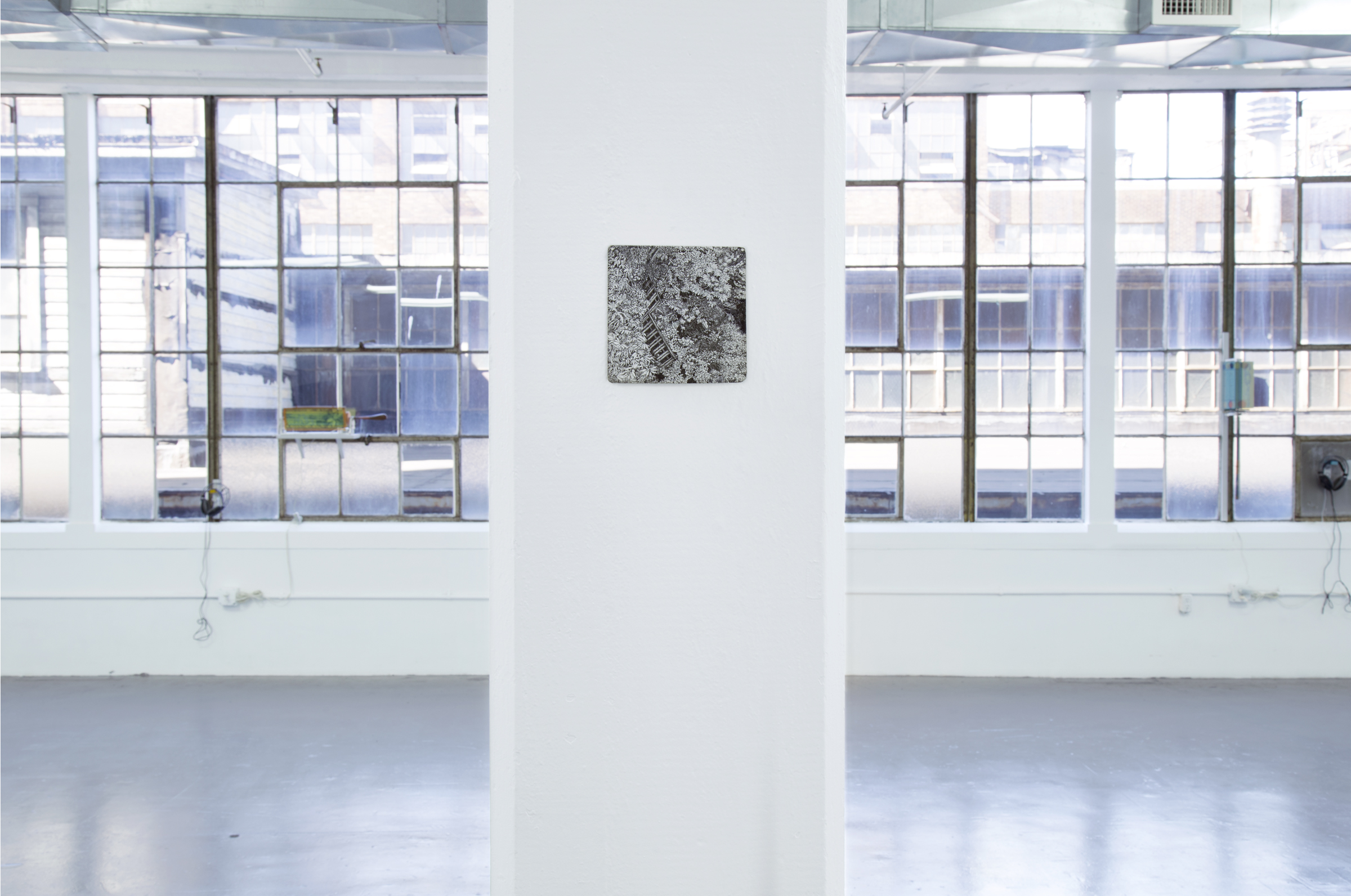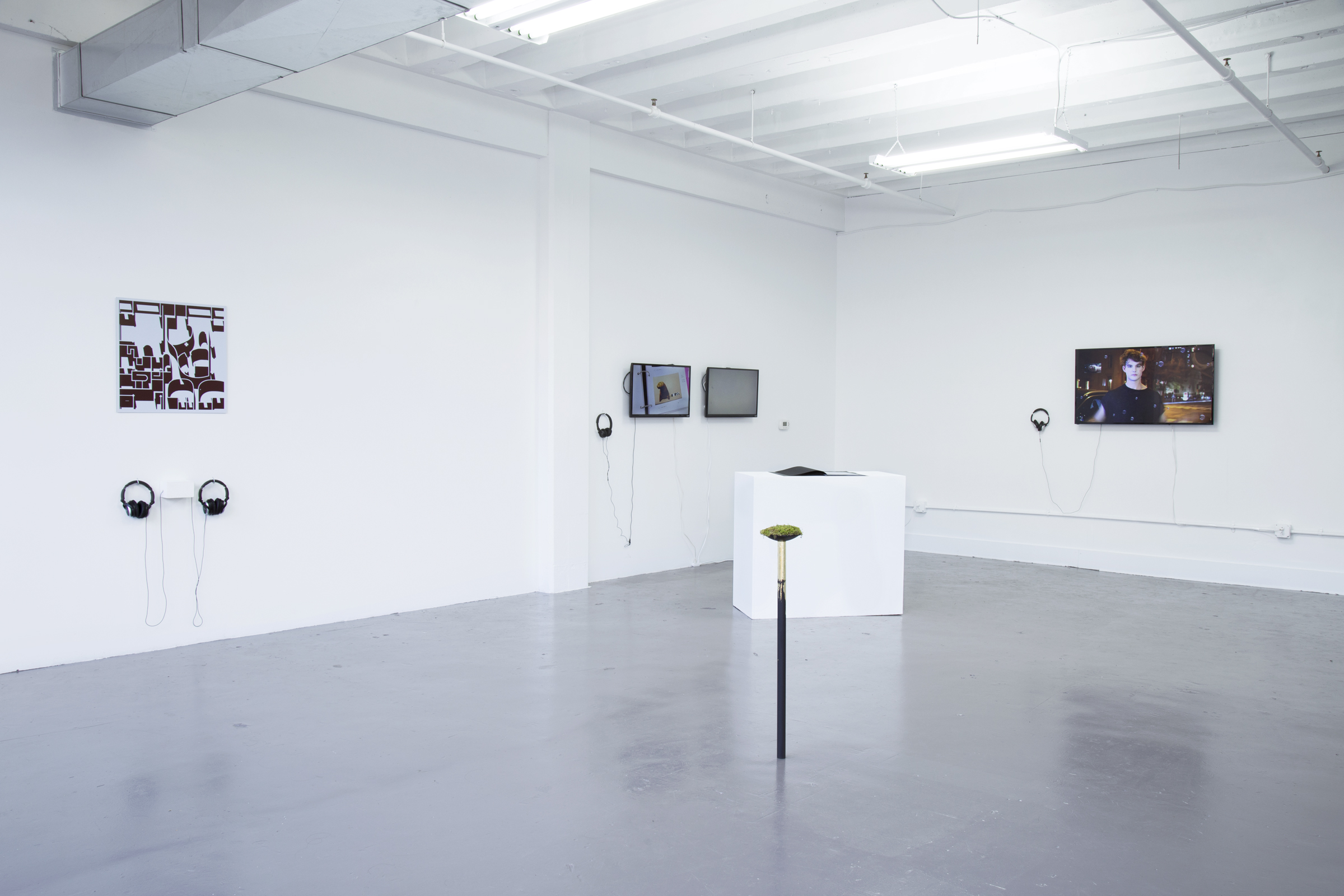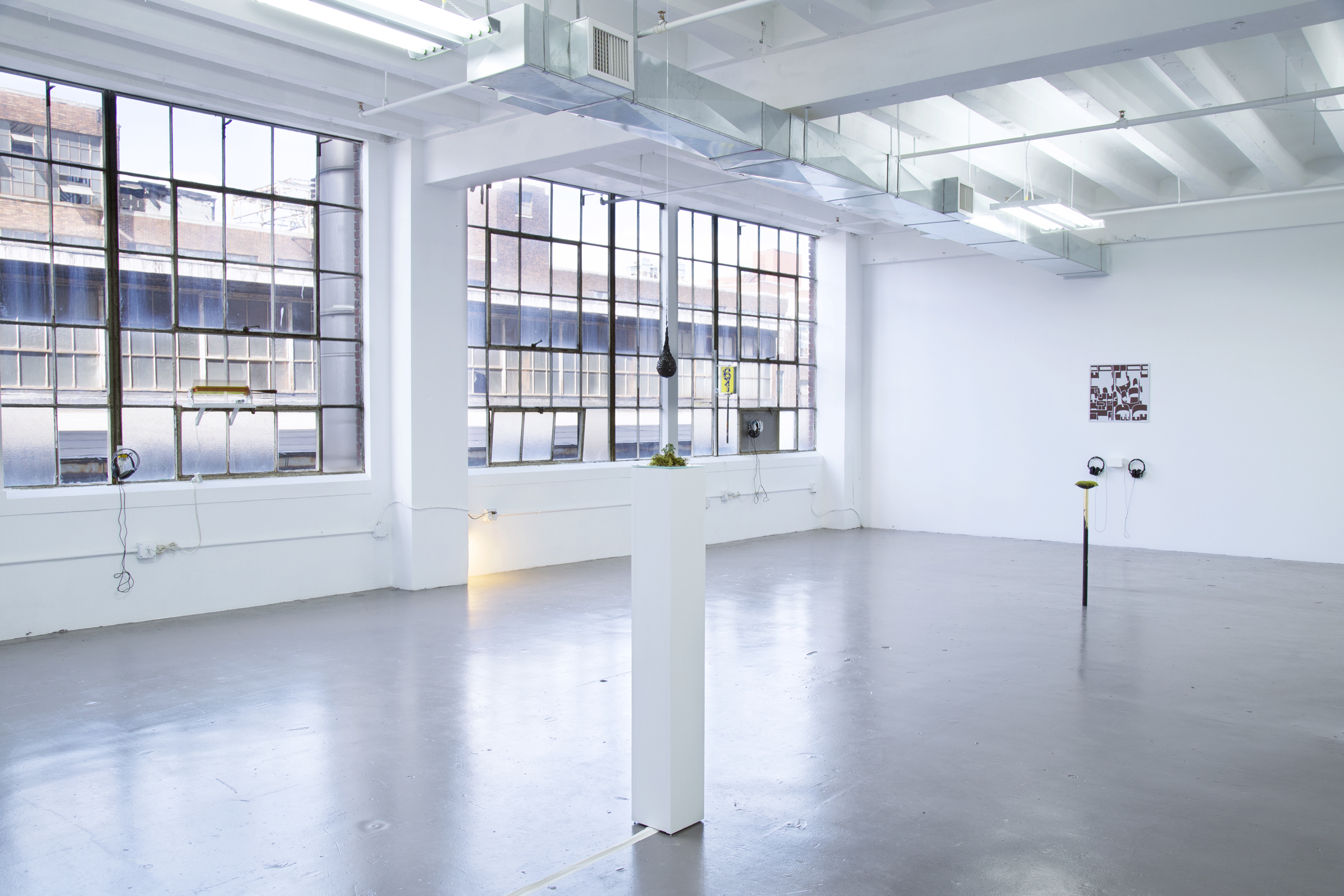 Photo Credits: Erin Mallea


Highest Grossing Film: The Sequel

Produced alongside the political theatre of 2017, Highest Grossing Film: The Sequel approaches issues of capital, entertainment and collapse. Examining pop-culture fantasies of wealth and decay by isolating a section of time that runs from early American experiments in communalism to 60's gameshows to sci-fi visions of the post-apocalypse, the work in this exhibition attempts to stitch a circular micro-narrative out of this linear timeline by drawing those edges together.

It follows a cultural cycle that runs through eras characterized by hope, wealth and opulence, the production of free-use materials, eventual abuse of power, through stagnation and failure. Here, though, that apocalyptic failure returns to (perhaps false) hope through a lens of nostalgia.

Resisting total destruction fantasies, the work instead offers an optimistic breakage of power where failures can become useful tools.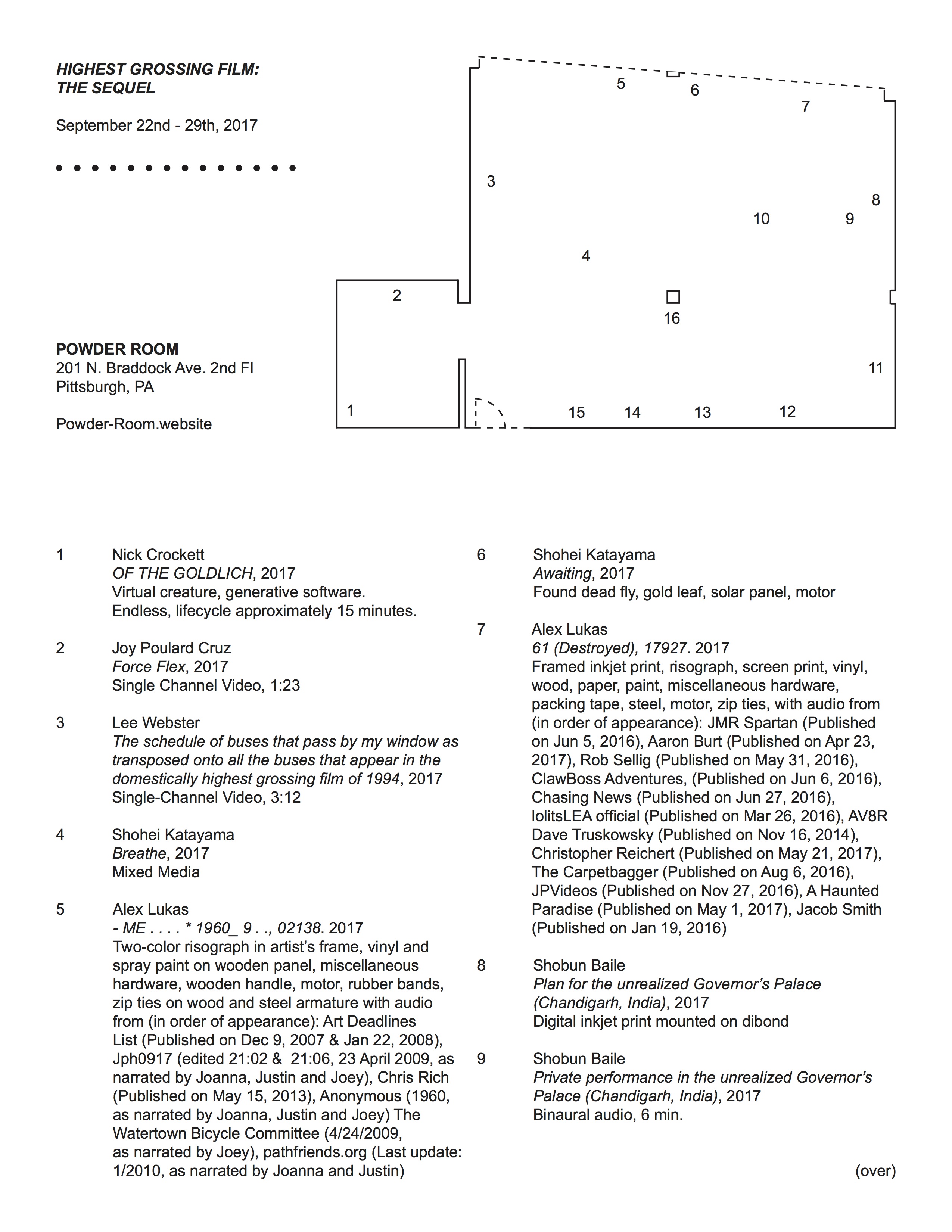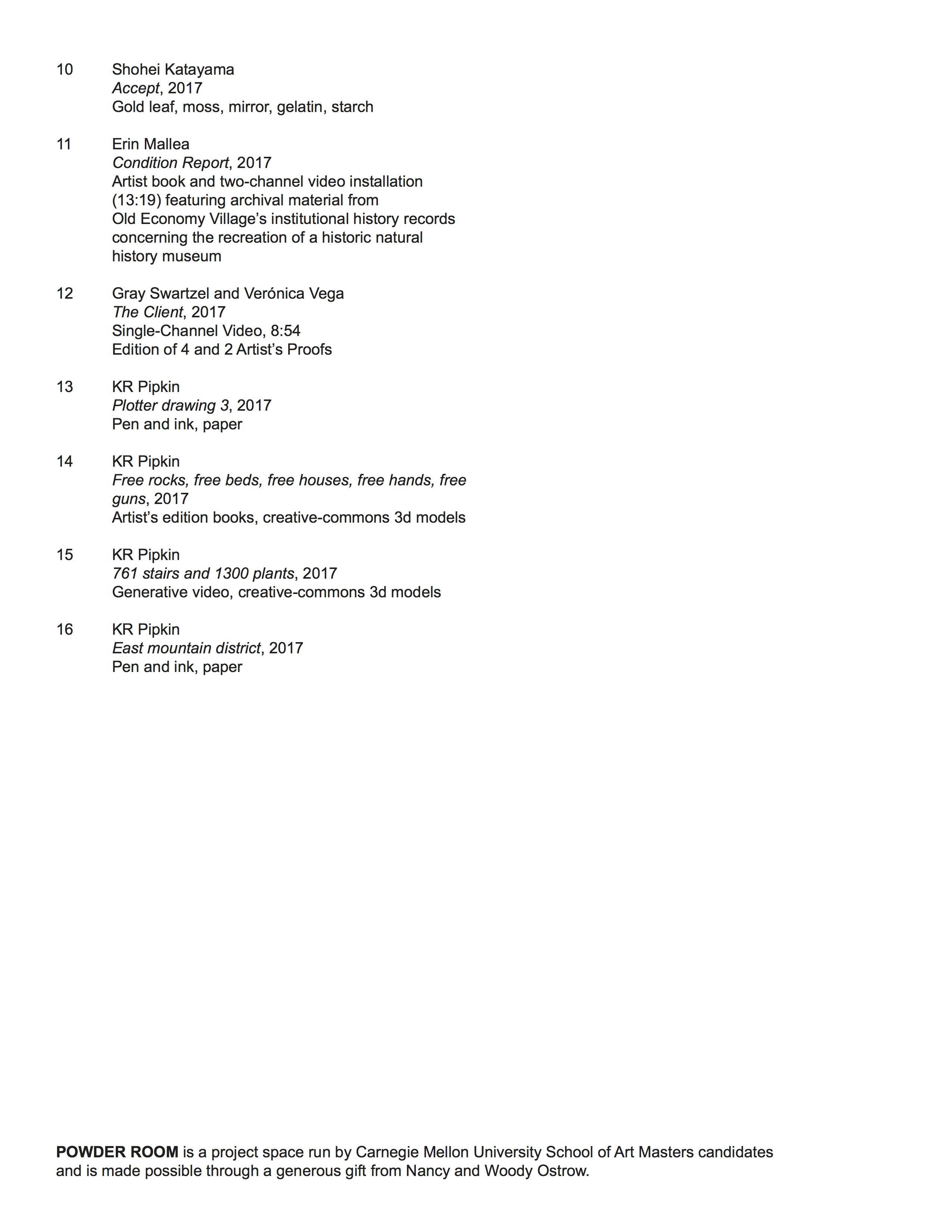 Lee Webster uses the sets of 1960s game shows, emptied of people and indicators of game play, to uncover the framing devices used in television media that set the social coding of the era and capitalist optimism for the rest of that century.

Gray Swartzel works collaboratively with Veronica Vega after meeting through a Craigslist ad where he sought an artist in Manhattan to claim him as her child. The documentation of their constructed relationship investigates biopolitics and the state of global currency in regard to the degradation of the patriarchal order.

Everest Pipkin is working with issues of ownership and capital, specifically through an archive of free 3d models sourced from public online repositories, mostly produced from 1995-2015.

Joy Poulard-Cruz uses civic power structures force-flexed into contemporary poptopian fantasy.

Shobun Baile is creating sound installations based in soon-to-be-unrealized architectural plans and renderings.

Alex Lukas investigates vernacular markings as hyper-localized broadcasts, a form of analog communication especially suited to an impending "after," with the ability to be received across and through time.

Erin Mallea spent the summer as a self-appointed artist-in-residence at Old Economy Village, a historic site and museum located in Ambridge, Pennsylvania. While in residence, she considered ideological and physical historic maintenance, shadowed as many staff and volunteers that agreed to be photographed and interviewed, carried and emptied at least 100 gallons of water from dehumidifiers in a futile effort of environmental conditioning, spent hours with the natural history collection records, potted seedlings, and created a performance with the oldest known plant on site.

Shohei Katayama examines the underlying systems present in ecology or society through controlled phenomena.

Nick Crockett conjures phantasms from a pervasive imagination of surplus and violence in an attempt to dissect and reclaim them in playful parody. He works in the areas of games, performance, and simulation on screen and in person.